Central Illinois bank announces new technology
By: First National Bank and Trust
Published: 03/31/2020
Published in: Press Release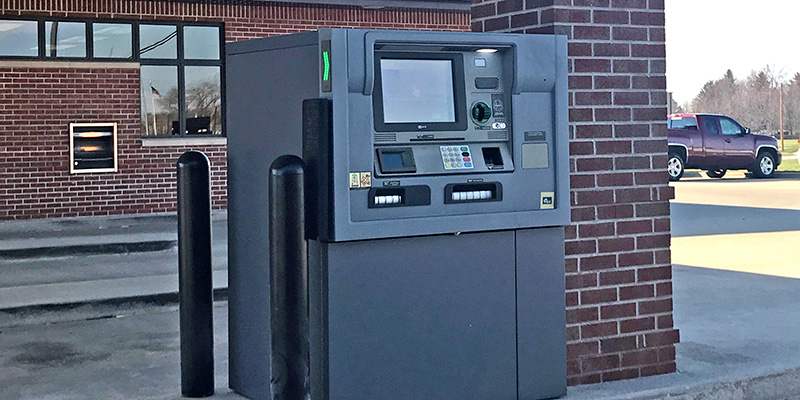 Clinton, IL, April 1, 2020 - First National Bank will serve clients using a new Video ATM starting on April 6, 2020, the first of its kind in DeWitt County. Located in the 4th lane of the drive-thru at 2 Kelli Court in Clinton, IL, the new technology allows for personal service while allowing for safe social distancing.
A Video ATM allows for personal transactions between clients and a Universal Banker. When engaged, a First National Bank Universal Banker will appear on video to help guide a client through a transaction(s). The Video ATM can assist with more types of transactions than a regular ATM including deposits, check cashing, loan payments, withdrawals and transfers.
"We believe the Video ATM will not only cut back wait times in the drive-thru but also enhance client experience," said Josh Shofner, president at First National Bank. "Video ATMs are relatively new technology in banking and adding one now allows us to serve clients while practicing safe social distancing."
The First National Bank Video ATM will be located in the 4th lane of the drive-thru at the main location, 2 Kelli Court, and will be available from 8:00 a.m. to 5 p.m. Monday through Friday and 8 a.m. to noon on Saturdays.
"We believe that adding this technology allows us to provide a more personal banking experience," said Shofner.
Read First National Bank's Frequently Asked Questions blog post about the new Video ATM on their website.


About First National Bank and Trust Co: First National Bank & Trust Company is a community bank located in Clinton, Illinois. Dedicated to community prosperity, the bank was chartered in 1872 under the name DeWitt County National Bank. The name was changed First National Bank and Trust Company in 1974, and was acquired by TS Banking Group in 2017. With $186 million in assets, First National Bank is dedicated to community reinvestment and gives 10% of its net income back to the community. For more information visit firstnbtc.com.
Back