DeWitt County Bank Hires new VP of Ag and Business Banking
Published: 01/28/2019
Published in: Press Release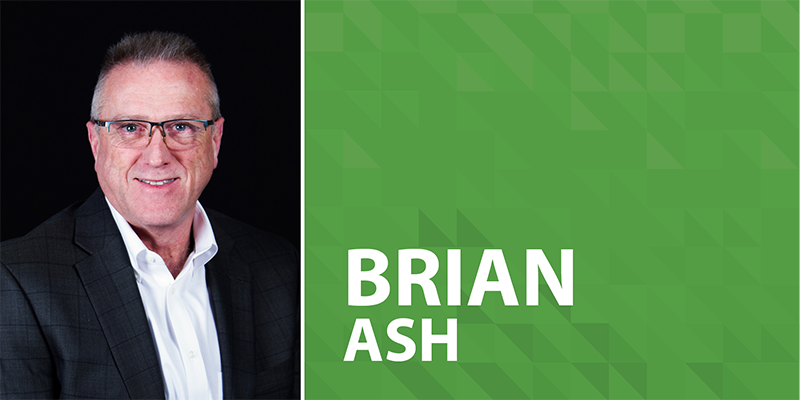 Clinton, Ill., Jan. 23, 2019 – First National Bank and Trust Company, a community bank located in DeWitt County, is pleased to announce Brian Ash as VP of Ag and Business Banking. Ash will office at First National Bank's location at 2 Kelli Court in Clinton, Ill.
Ash's banking experience spans 34 years at rural community banks in Illinois. The last 30 years of which, his role has been largely in bank and credit administration, including extensive experience in Ag and Commercial Lending, most recently serving as Market President of Town and Country Bank in Lincoln.
"The addition of Brian to our team underscores First National Bank's deep commitment to agriculture in DeWitt and surrounding counties. Producers want a lender that is responsive, knowledgeable and understands their operation and individual goals," said Josh Shofner, president. "It isn't often in our industry you get the opportunity to add someone to your team that can check all these boxes as effectively as Brian does. I'm confident producers are really going to be able to add value to their operation by working with Brian."
As VP of Ag and Business Banking, Ash will focus on First National Bank's ag and business lending efforts, helping clients achieve their business goals. He will work on growing the portfolio and work to establish relationships with referral sources.
"This division of First National Bank provides local producers with a partner that is flexible, competitive and provides them with the best financial tools in their efforts to feed the world," said Shofner.
The First National Bank and Trust team provides clients with a full range of Ag and Commercial Products that include operating lines, business loans, equipment loans, ag real estate loans (short and long term), commercial real estate lending and more.
"Today more than ever, our business clients need a financial partner, not just a lender. My goal is to strive to fully understand our client's business', their needs and challenges, and ultimately identify and provide solutions. Their success is our success," said Ash. "I am excited for this new opportunity and to meet all of our current clients while working to grow the portfolio. Over the years, I have truly enjoyed building relationships with many business clients in the Central Illinois area and look forward to continuing that here."
Ash is a 20 year resident of Lincoln, IL. In his free time, he enjoys golf, fishing, gardening, concerts along with spending time with friends and family. Ash attended University of Illinois, earned his Bachelors in Agriculture with emphasis on Economics. He also has completed the Graduate School of Banking at the University of Wisconsin, Madison.
Ash can be reached by calling (217) 935-7457 or by stopping by the First National Bank location at 2 Kelli Court in Clinton, Ill. For more information on First National Bank, visit firstnbtc.com.
About First National Bank and Trust Co: First National Bank & Trust Company is a community bank located in Clinton, Illinois. Dedicated to community prosperity, the bank was chartered in 1872 under the name DeWitt County National Bank. The name was changed First National Bank and Trust Company in 1974, and was recently acquired by TS Banking Group in 2017. With $177 million in assets, First National Bank is dedicated to community reinvestment and gives 10% of its net income back to the community. For more information visit firstnbtc.com.
Back